How to Decorate the Outside Of Your Home This Spring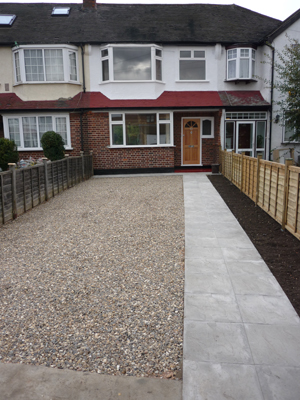 Winter is drawing in, the nights are getting longer, and the last thing any of us wants to do is sit outside on the patio with a cold beer. But before we know it, 2014 will be here, and that means planning for a spring-clean around the home so that the house looks great for summer.
Refurbishing your house doesn't just mean changing the interior. External refurbishment can make a massive difference to the amount of usable space you have. It's also vital if you want to create a great first impression when visitors or buyers approach your property for the first time.
But why now? Well, spring is a time when more houses are sold, more refurbishment projects are planned and more families look to spruce up their homes – both inside and out. Refurbishing the outside of your property could make a huge difference to its appearance and its value, enhancing its so-called kerb appeal.
External Refurbishment Options
A lick of paint can make your home look smarter inside and out, but HC Refurbishments has completed some more ambitious projects that have transformed our clients' properties. If you're stuck for inspiration, here's a list of some of the things we can help with.
Add a veranda, porch or balcony to your property.
Render the walls and do away with dated, patchy pebble dashing.
Re-pave your back yard to smarten its appearance. If you can't afford a new patio, hire a company to pressure wash the slabs.
Raise your fence to make your outside space more private.
Add security lights and feature lighting to make the most of patios and pools.
Switch faded, cracked roof tiles for smart new replacements.
Have unattractive, warped plastic windows smartened up, fixed or removed altogether.
Rip out unattractive or decaying doors and install new ones; consider reclaimed period doors or modern composite doors that require little or no maintenance.
Planning Ahead With Refurbishments
Inform your local council before you begin. Some outdoor refurbishments don't require building authority approval or planning permission, but it's always wise to check. HC Refurbishments can advise you on this.
Then, when you're ready to begin, work with your refurbishment company to choose good quality materials – the very best you can afford. The Great British weather isn't always kind to the exterior of a property, particularly if your home is exposed to win, sun and rain.
Don't use strange colours when painting or cladding. Unless you own an unusual, quirky and desirable property, we'd advise not painting the exterior walls pink.
Finally, always consult an expert. In the main, families don't carry out external home refurbishments on a regular basis, and even the best research in the world can't match the experienced eye of a refurbishment expert. Not only can they save you money on materials and labour, they'll help prevent expensive mistakes that are costly to rectify later.
Got an idea for your spring refurbishment project? Contact HC Refurbishments for a chat.
25 November 2013