Selling Your Home: How to Redecorate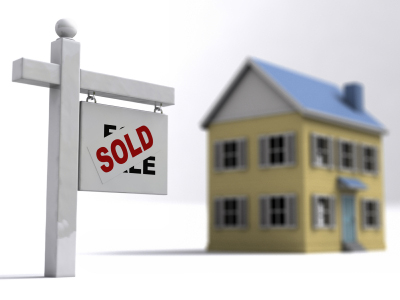 People say that moving house is one of the most stressful things you'll ever do, and you can never predict what a buyer will think of your home. If you're looking for a property, you'll be only too aware of how the décor can affect your first impression – regardless of whether the house is clean.
At HC Refurbishments, we often help homeowners to refurbish houses and repurpose rooms to make them more appealing. Here are some redecoration tips that will help to get your house sold quickly.
Decluttering
Clutter is the number one reason houses look unappealing, and you should aim to make your house look completely impersonal – like a hotel. That means temporarily packing or hiding your personal possessions.
If you're serious about selling, estate agents always recommend packing away as much clutter as possible. Get the kids a few plastic boxes for their toys, and use your loft or cellar space for boxes and bags. Don't forget to clear out drawers and wardrobes – people do occasionally look inside them.
If you're running out of space, rent a storage unit. Think of it as an investment and a way to kick start the packing.
Flooring
To give your potential buyer the best impression of each room, the floor should be clean and free of random objects. Aim to expose as much floor space as you can, within reason; the room should still look functional. Heavily patterned carpets make a house look dated and poky, so consider replacing these old-fashioned floorings with an inexpensive beige carpet or laminate.
Dressing the Space
Dressing the tables in the house will place an image into the buyer's mind. Your dining room table should be set with clean crockery (no chips or cracks). Before a viewing, pop a vase of flowers on the counter and air the house as much as you can. Consider taking down photo canvases and wedding pictures, replacing them with neutral, inoffensive wall art.
Animals
Got pets? Your prospective buyer might hate dogs or be allergic to cats. During a viewing, take the pooches out for a walk and invite the cats outdoors for a wander, and try to remove as much pet hair as you can. Don't hide doggy smells with air freshener; instead, bake a loaf of bread or make a pot of coffee.
Colours
When it comes to showing off a living space, neutral is the best option, but you can still incorporate a splash of colour with a rug, cushions or (clean, tidy) throw. Pick one shade and stick with it. Buyers tend to respond well to pale browns that make a room look cosy without making it feel smaller. Remember: you are redecorating to sell, and neutral colour schemes are inoffensive to almost everyone.
Getting the Sale
If your house isn't selling, a refurbishment or redecoration project might give it the boost it deserves. Beige and brown might seem a little dull, but turning your house into a neutral, blank canvas is often the best way of bringing out its best qualities.
18 March 2014