Why it's a Better Idea to Renovate Rather Than Relocate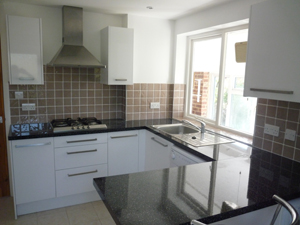 In today's precarious economic climate, moving house isn't always an option. But if you are contemplating a move, it's certainly worth weighing up whether a renovation may achieve what you're after from a new property. Today, HC Refurbishments is discussing a few of the reasons why it's in fact a better idea to remodel your current home than to relocate.
#1. Maximise your budget
There's no getting around the fact that buying a new place is expensive, and you may find that remodelling your current home in fact gives you many of the advantages of a new property, without the associated steep prices. If, for example, you were lucky enough to enter into your mortgage at the right time, you may be benefiting from a low interest rate, which may change dramatically should you decide to re-mortgage.
#2. Save on moving costs
Moving in itself brings with it many costs. Stamp duty, estate agents, and moving companies all become financial considerations should you choose relocation over renovation.
#3. Hold on to precious memories
There are inevitably many happy memories connected with your current home. Perhaps you marked your children's rapidly changing heights on the kitchen wall, or you taught them to ride their bikes in the driveway. By renovating your property instead of moving, you'll be able to build on these many happy memories, instead of moving on from them.
#4. Save your time
You'll need to invest much time and effort in moving home. You may, for example, need to take time off work to organise everything, which can inconvenience you and jeopardise work projects.
#5. Work at your convenience
When moving, you'll typically be required to fulfil a set of obligations quickly and work to deadlines. When renovating, however, you're free to take things much more at your own pace.
#6. Give your home a new lease of life
You'd be surprised by what a quality renovation firm can do for your property. After a professional team has worked its magic, you'll question why you ever wanted to move, with your refurbished home appearing brand new.
Get in touch with HC Refurbishments Today!
To take advantage of the many benefits of renovation over relocation, don't hesitate to contact HC Refurbishments today. We offer a quality renovation service, which will see your property professionally remodelled to an impeccable standard.
11 May 2013